HostMantis is a web hosting company that has been providing reliable and affordable hosting services since 2014. They offer a range of hosting solutions, including shared hosting, reseller hosting, VPS hosting, and dedicated servers.
One of the standout features of HostMantis is their excellent uptime guarantee. They promise 99.9% uptime, and many users report that their sites are up and running smoothly without any issues.
HostMantis also offers fast and responsive customer support. They have a support team available 24/7, and users can contact them via live chat, phone, or support ticket. Many users report that the support team is knowledgeable and helpful, and they always go the extra mile to solve any issues that arise.
Another great thing about HostMantis is their user-friendly control panel. The cPanel interface makes it easy to manage your website, set up email accounts, and install popular applications like WordPress.
HostMantis also provides a range of security features to keep your site safe from cyber threats. They offer free SSL certificates, daily backups, and malware scanning and removal.
This article is the one month HostMantis review.
Easy setup and installation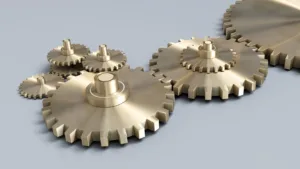 Configuring a new host is meaningfully time consuming. Do the right thing today, and there should be smooth sailing tomorrow.
HostMantis proved extremely efficient at setup and installation. Website installation through ftp was flawless, and there was sufficient compute site services to perform the unpacking and installation of WordPress zip files.
I did not use the service, but HostMantis offers free website migration services for customers who want to transfer their website from another hosting provider. Their migration team handles the entire process, including transferring files, databases, and DNS settings, making it easy for website owners to switch to HostMantis without any hassle.
Uptime testing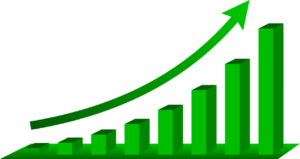 Uptime guarantees are a contractual Service Level Agreement. In these agreements, the vendor will promise to compensate the buyer if uptimes are not adequately provided. The problem is, you as a consumer usually aren't interested in uptime guarantees, you are interested in uptime for your customers.
Say you own a restaurant. You've contracted with a company to provide "99% uptime guarantee, or we will refund your entire month of service!" Well, that sounds good, if they experience less than 99% uptime, you will be refunded the $100/month service fee they charged you. But how is this going to affect your company? 99% uptime is 8 hours downtime per month. This means your restaurant could experience two four hour downtimes during the most busy days you have, and they've met their contractual obligation. How is that going to work out for you? What are your business continuity plans for the eight hours of downtime? Even worse, if they exceed the 8 hours, their only obligation is going to be the $100 fee they've charged you.
Testing process
We will be testing HostMantis uptime over the next two years, and report back to you on findings.
Testing the uptime guarantee of a web hosting service can be a tricky and time-consuming task, but it is an essential aspect to consider before choosing a hosting provider. The uptime guarantee is the percentage of time that a web hosting service promises to keep your website up and running without any interruptions. Most reputable web hosting providers offer an uptime guarantee of at least 99.9%.
To test the uptime guarantee, you need to monitor your website's uptime continuously over a period of time using a reliable monitoring tool. These tools check your website's availability at regular intervals and alert you if it goes down. Some popular monitoring tools include Pingdom, Uptime Robot, and StatusCake.
When monitoring your website's uptime, you should set up alerts for downtime and track the uptime percentage over time. This will give you an idea of how often your website experiences downtime and whether it meets the uptime guarantee promised by your hosting provider.
It's important to keep in mind that downtime can be caused by factors outside the hosting provider's control, such as internet outages or server maintenance. However, if your website experiences downtime frequently or for extended periods, it may be a sign of poor server performance or inadequate resources, and you may need to consider switching to a more reliable hosting provider.
HostMantis uptime results
Testing after two years was unexpected and impressive. Two different uptime monitors were used through the two years of hosting through HostMantis.
The results were that HostMantis provided 100% uptime through the terms of service.
Security is critical to success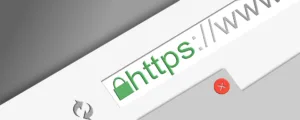 Web site security is critical to success. Whether you are running a multinational corporation, or a home based business, web security is going to be reviewed by your customers.
TLS/SSL (Secure Sockets Layer) is an essential technology for securing online communications and protecting sensitive information on the internet. SSL is a protocol that establishes a secure, encrypted connection between a website and a user's browser. This encryption ensures that any data transmitted between the user's browser and the website is protected from being intercepted by hackers or other malicious actors.
The importance of SSL cannot be overstated, especially in today's digital age, where online security threats are becoming more prevalent and sophisticated. Without SSL, sensitive information such as login credentials, credit card numbers, and personal data are vulnerable to interception, which can lead to identity theft, fraud, and other security breaches.
In addition to protecting sensitive information, SSL also provides website visitors with assurance that the website they are visiting is legitimate and trustworthy. SSL certificates are issued by trusted Certificate Authorities (CAs), who verify the identity of the website owner and ensure that the SSL certificate is legitimate. This verification process gives website visitors confidence that the website they are visiting is not a phishing site or a fraudulent site impersonating a legitimate website.
Having an SSL certificate is also important for search engine optimization (SEO). In 2014, Google announced that SSL was a ranking factor in their search algorithm. This means that websites with SSL certificates are more likely to rank higher in search engine results pages (SERPs) than websites without SSL certificates.
HostMantis SSL included
HostMantis provides an excellent SSL (Secure Sockets Layer) certificate service that offers reliable and secure encryption for websites. SSL certificates are essential for protecting sensitive information such as login credentials, credit card numbers, and personal data from being intercepted by hackers or other malicious actors.
HostMantis offers free SSL certificates for all of their hosting plans, which is a significant benefit for website owners who want to secure their website without incurring additional costs. Their SSL certificates are issued by Let's Encrypt, a well-known and respected certificate authority, which ensures that your website's encryption is both secure and reliable.
HostMantis SSL certificates are easy to install and integrate with your website. They offer a range of SSL certificate types, including Domain Validated (DV), Extended Validation (EV), and Wildcard certificates, depending on your website's needs.
Stress testing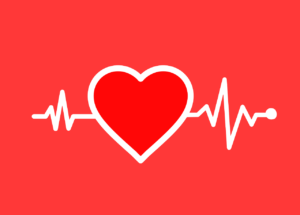 Stress testing is an essential part of web development and website maintenance. It involves simulating heavy traffic and high user loads on a website to evaluate its performance under extreme conditions. The purpose of stress testing is to identify potential bottlenecks and weaknesses in the website's infrastructure before it goes live.
To perform a stress test, a testing tool or software is used to simulate large volumes of traffic to a website. The tool sends multiple requests to the website, emulating the behavior of a large number of users accessing the website simultaneously. The requests are designed to simulate a range of user actions, such as loading pages, submitting forms, and downloading files.
During the stress test, website performance metrics such as response time, CPU usage, memory usage, and server load are monitored and measured. These metrics help identify any potential bottlenecks or performance issues that may arise under heavy user loads.
Once the stress test is complete, the data collected is analyzed to identify any areas of weakness or performance issues. These issues can then be addressed through optimization and performance tuning to ensure that the website can handle high traffic loads without experiencing downtime or slow performance.
Stress testing is particularly important for websites that experience high volumes of traffic or that are critical to business operations. By identifying and addressing performance issues before they occur, website owners can ensure that their website remains available and responsive even under extreme conditions.
HostMantis stress testing
HostMantis is an exceptional web hosting provider that delivers reliable and efficient web hosting services. Their commitment to performance and stability is evident in their ability to handle stress testing for up to 1000 users.
A recent stress test on a website hosted by HostMantis demonstrated exceptional performance under extreme traffic loads. Throughout the test, the website remained stable and responsive with minimal slowdowns or errors.
HostMantis' proactive approach to performance optimization was noteworthy. They provided detailed performance metrics and optimization recommendations that helped fine-tune the website for optimal performance under heavy user loads.
Customer support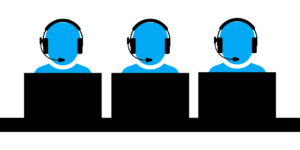 Customer support cannot be overstated. You don't need them… until you need them. It is like the fire department. Do you think about the fire department when you are driving to work or having dinner with your family? Probably not. You only think about them… when you need them.
No different than customer support in web hosting. Customer support is a critical aspect of any web hosting provider, and HostMantis sets a high standard in this area. Their commitment to customer satisfaction is evident in their comprehensive and responsive customer support. The support team is available 24/7 via live chat, phone, or ticketing system and is highly knowledgeable and professional. Their technical expertise and willingness to go the extra mile to resolve customer issues promptly are impressive.
As a customer, it is reassuring to know that any issues or questions can be addressed promptly and efficiently. HostMantis' customer support provides a seamless and stress-free hosting experience, ensuring that any concerns or problems are resolved quickly and effectively.
The importance of customer support cannot be overstated, and HostMantis delivered exceptional customer support that prioritizes customer satisfaction. Their commitment to providing a reliable and stress-free web hosting experience is evident in their comprehensive and responsive customer support.
Concluding remarks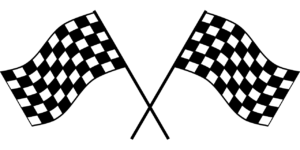 So far, HostMantis has proven to be an effective and efficient web hosting company. Continued monitoring and testing over the next months and years will be reported. If you have any particular concerns or questions about HostMantis, feel free to send me a note. Otherwise, stay tuned to this channel for more information as it evolves!