Free internet fax options allow you to send and receive faxes over the internet without the need for a fax machine or a dedicated phone line. These services are often referred to as "online fax services" or "virtual fax services."
There are several benefits to using free internet faxing, including:
Cost Savings: Free internet faxing eliminates the need for a physical fax machine and dedicated phone line, which can save you money on equipment, maintenance, and phone bills.
Convenience: With internet faxing, you can send and receive faxes from anywhere with an internet connection. This means you can send faxes from your computer, tablet, or smartphone, making it easier to manage your faxing needs on-the-go.
Efficiency: Internet faxing allows you to send and receive faxes quickly and easily, without the need to print out documents or wait for them to be delivered. This can save you time and help you stay productive.
Security: Many internet faxing services use encryption and other security measures to ensure that your faxes are transmitted securely. This can help protect your sensitive information and reduce the risk of identity theft or other types of fraud.
Environmental Benefits: By eliminating the need for a physical fax machine, internet faxing can help reduce paper waste and save trees. This can be a positive step towards a more sustainable future.
Overall, free internet faxing can be a convenient, cost-effective, and eco-friendly solution for businesses and individuals who need to send and receive faxes on a regular basis.
Free internet fax options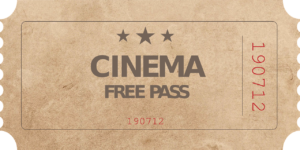 Here are a few free internet fax options. These intentionally exclude "free for a month after you give us your payment card information", and other gimmicks.
These are … free!
FaxZero (3 pages per fax, 5 faxes per day)
FaxZero: FaxZero allows you to send up to five free faxes per day, with a maximum of three pages per fax. However, there are advertisements included on the cover page.
HelloFax (five pages per month)
HelloFax: HelloFax offers a free plan that allows you to send up to five faxes per month. The service also includes a digital signature feature.
Commentary on image:
HelloFax didn't identify this during signup, but while trying to send a fax, the system reported that faxes are limited to three pages, plus the cover sheet.
And there is a five page per month limit, not a five fax per month.
To note, they are now part of Dropbox.
GotFreeFax (send two per day max 3 pages each)
3. https://www.gotfreefax.com/Fax-to-USA.aspx
GotFreeFax: GotFreeFax allows you to send up to two faxes per day, with a maximum of three pages per fax. There are no advertisements included on the cover page.
FaxBetter (no free outbound)
4. https://www.faxbetter.com/secure/SignupFreeTollFree.aspx
Only inbound faxes are free. According to their terms of service 2023, the following is available for free.
With a FaxBetter Free Account you will get the following great features:
Dedicated toll free fax number. It's yours for life as long as you receive a fax every 7 days.
No credit card required to sign up.
Fax notification emails. Each time a fax arrives you will be sent a notification email immediately.
Searchable fax notifications with a PDF attachment for your first 30 days.
Enough storage space for around 1,000 pages. Your faxes are always available online at FaxBetter.